Mini-Pedaler (Six Seat) Tours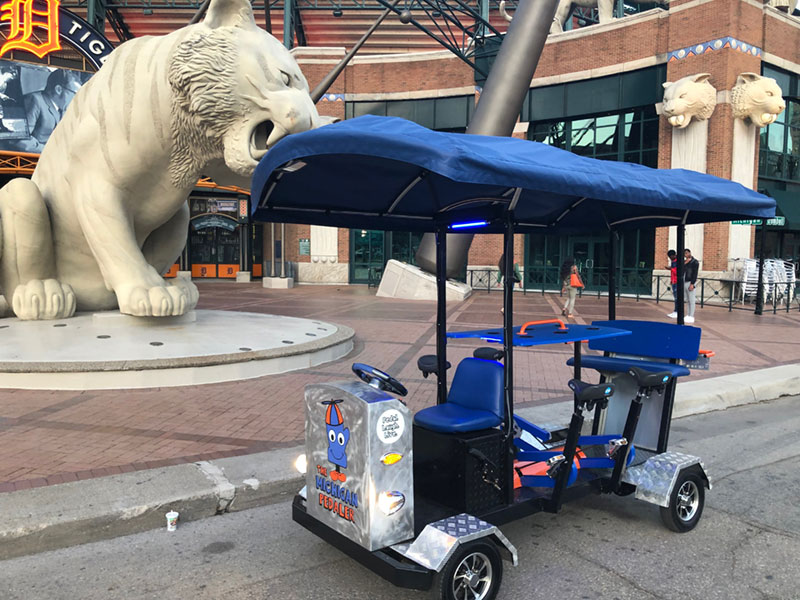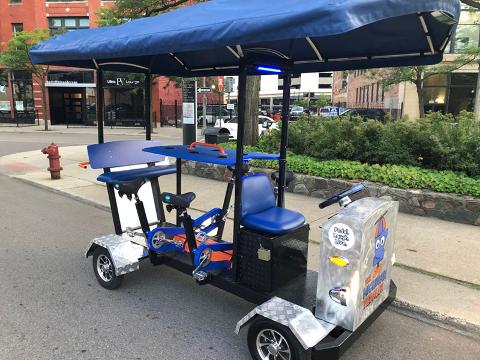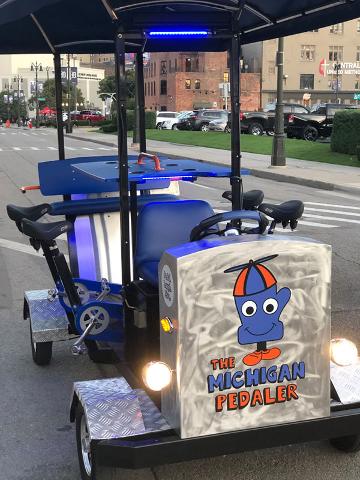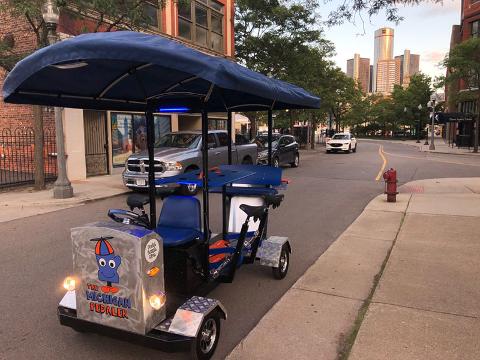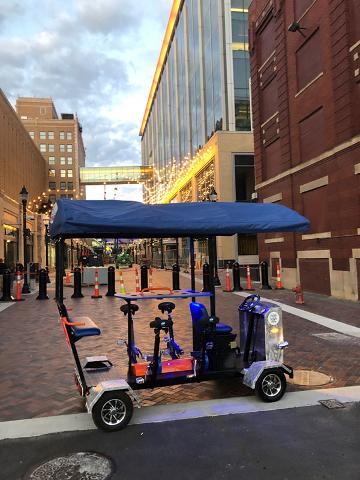 Duration: 2 Hours
Location: Detroit, Michigan
Book our Mini-Pedaler for your small group of 6 or less and experience an amazing party cycle tour today! Choose from one of 3 routes starting at
McShanes
Pub & Whiskey Bar
.
Downtown - Want to pedal around the big buildings? This is your route. Depending on your bar selections, you pedal below the big buildings. Want to pedal by Comerica Park and the big Tiger? Sure thing. Want to stop by and visit your favorite bar near Ford Field or Comerica Park that you visit before the ballgames? Wish to head down by Campus Martius or grab a drink by Greektown? This route has you covered.
Midtown - Midtown has that special urban vibe to it. As you pedal, you'lll see the past, present and future all rolled into one. As you leave Bookies, you'll pedal by the new Red Wings stadium under construction and imagine what this area will look like in the future. You'll remember the past with classic bars that have survived through the ups and downs of the Motor City. You'll witness the new present with hip restaurants, exciting bars, new condos and development that makes Midtown and the Wayne State area experiencing a surge in development.

Corktown - In Corktown, you'll visit the part of town where everyone knows your name. As comfortable as your old pair of sneakers, Corktown gets its name because so many Irish settlers filled this area back in the day. For nearly 100 years, it served as the home to the Detroit Tigers at the iconic corner of Michigan and Trumbull. Corktown now is a Detroit hot spot, a mix of traditional bars and restaurants and new retail, condos, restaurants and bars. Pabst Blue Ribbon or local craft brew? Burger off the grill or gourmet burger? Looking to pour them back in a place filled with old-school history or new-found hipness, Corktown is for you. Sometimes, that place is one in the same too.