Mini-Pedaler (Six Seat) Tours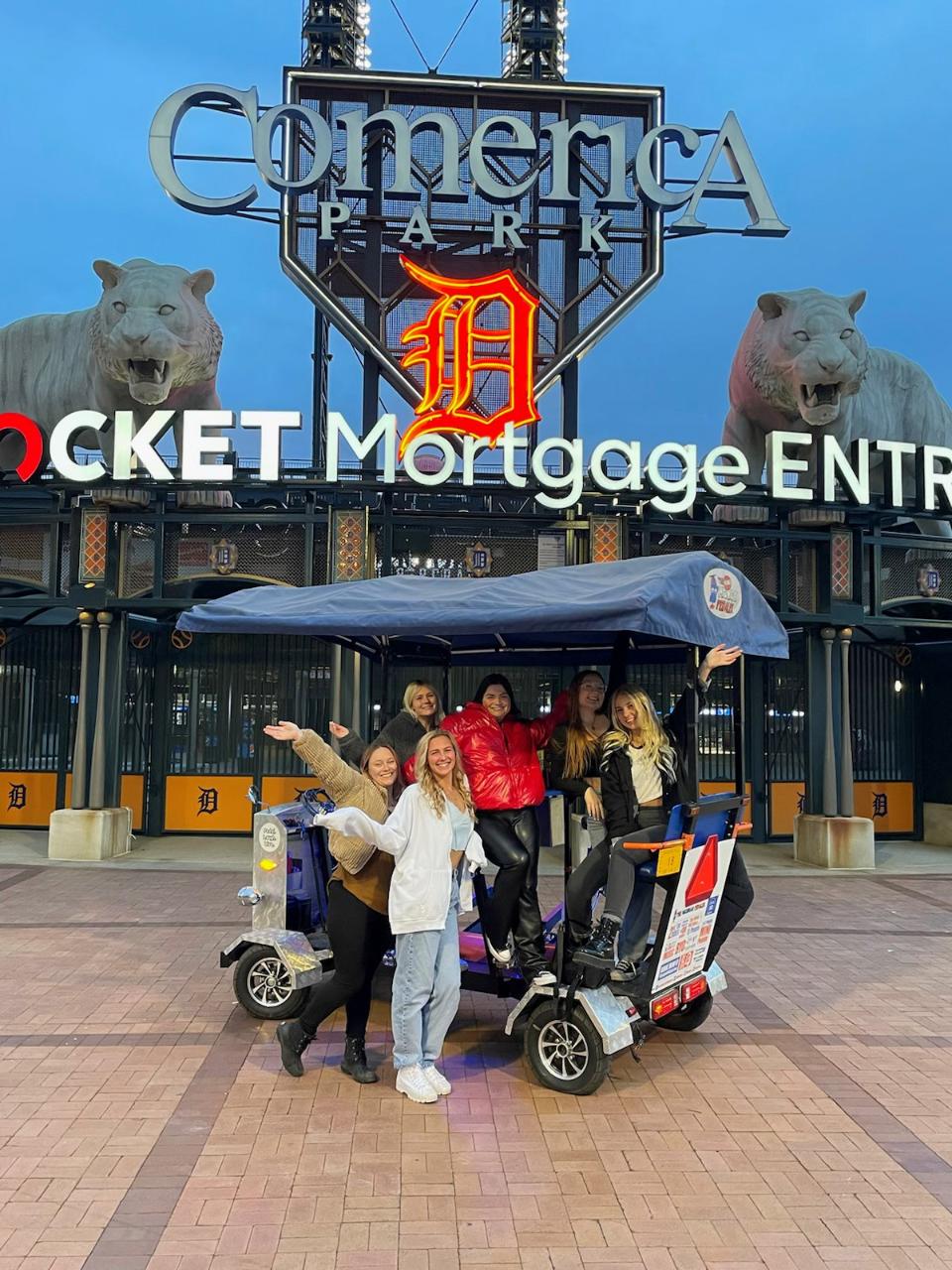 Duration: 2 Hours
Location: Detroit, Michigan
Book our Mini Pedaler for your small group of 6 or less and experience an amazing party cycle tour today! Choose from one of 3 routes starting at
McShane's
Pub & Whiskey Bar
Downtown – The majority of our rides go through Downtown and that's because it can provide everything you're looking for – iconic landmarks like The Spirit of Detroit, skyscrapers like the ones surrounding Campus Martius, and popular areas like Greektown. There's always something going on in Downtown and we want to put you right in the middle of the action. Check out some of our favorite bars on Downtown, like Old Shillelagh, The Elephant Room, Bookies, and Jacoby's.
Midtown - If you're looking for the perfect mix of old and new, Midtown is your spot. Midtown is most known for being the home of Wayne State, but its south side has many stops that are great for our riders – stops like Founders and Detroit Shipping Company. New restaurants pop up left and right in Midtown, so a ride today could look completely different than a ride tomorrow. If you're a Michigan Pedaler veteran, a Midtown ride could be a great fit for you!
Corktown – Corktown + McShane's Irish Pub is where we start and end our rides, but there's still a ton you can do in the middle. Ford's renovation of the Michigan Central Station is a must see, while the ride down Michigan Avenue takes you through some of Detroit's most popular restaurants and bars. The Corner Ballbark is now the home of what used to be Tiger Stadium. A beautiful baseball diamond on the inside and a collection of retails and apartment/condos on the outside. Some of our favorite stops in Corktown include PJ's Lager House and LJ's.